Peace of Mind San Diego
Every year, thousands of released Israeli combat soldiers face a difficult transition back to civilian life. Peace of Mind (POM) offers a nine-month program, which begins in Israel where retired IDF units receive approximately 65 hours of group counseling and individual therapy as needed. The most intense part of the the therapeutic process takes place in the diaspora when the unit is hosted for a week by the San Diego Jewish community.
Peace of Mind San Diego is administered by Metiv, the Israel Psychotrauma Center, and has successfully been running on the East Coast and in Canada for many years. We are thrilled to be bringing it to San Diego for the very first time December, 2019. Learn more about POM San Diego.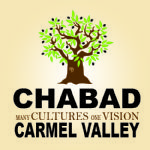 San Diego's first POM program is being hosted by Chabad Carmel Valley, December, 2019. Future hosting opportunities are open to all Jewish organizations in San Diego.